THINGS TO DO AT DDCR
Experience DDCR your way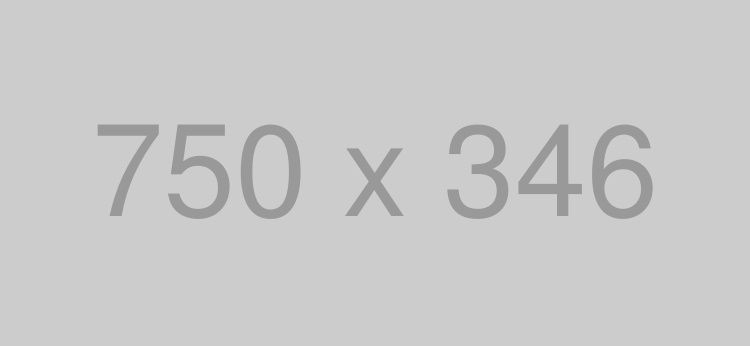 Enjoy eco-friendly experiences at DDCR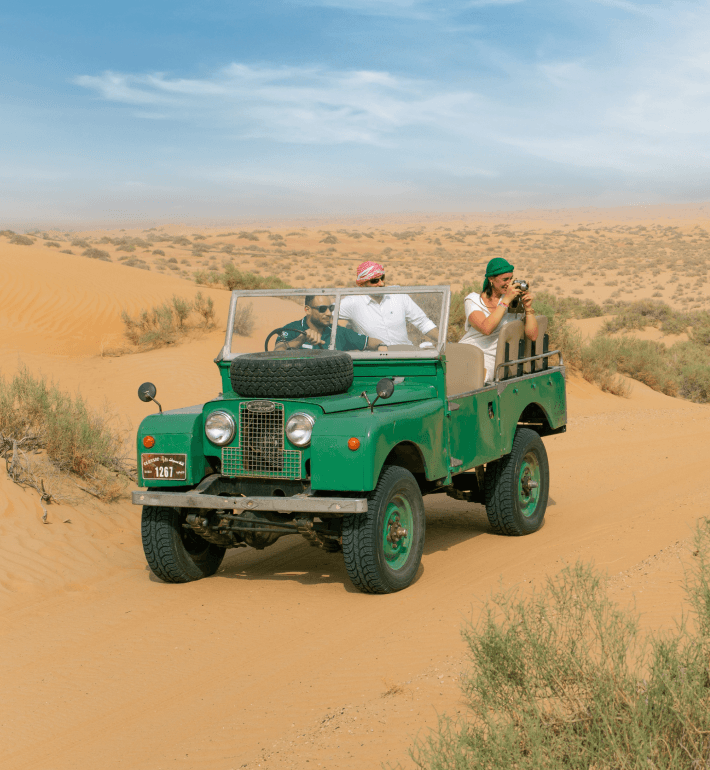 We've carefully chosen guides and operators so you can explore DDCR sustainably and with minimal impact on the environment. Check out what you can do in the UAE's first national park, from driving across dunes to dinner and live entertainment in a traditional Bedouin camp, to sand boarding, camel rides and falconry.
THINGS TO DO AT DDCR
Find inspiration for a unique desert adventure at DDCR. Check out our most popular tours and activities.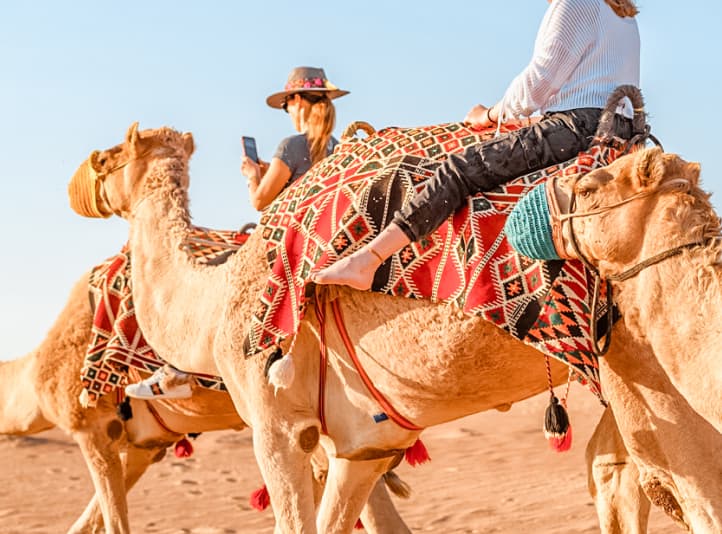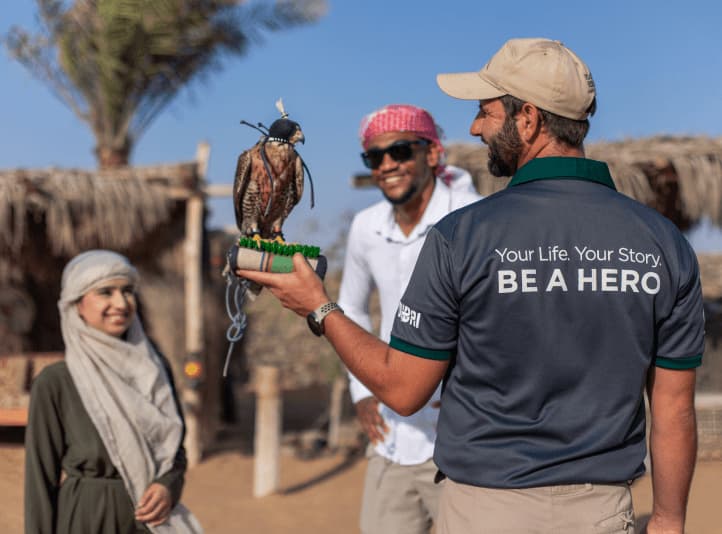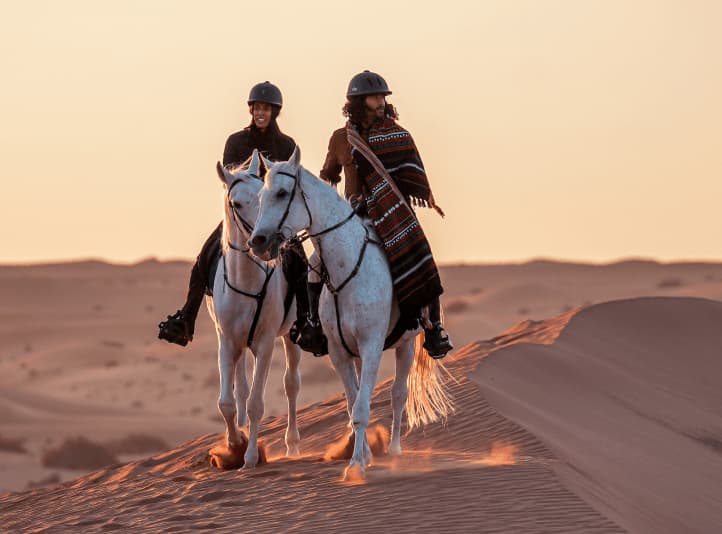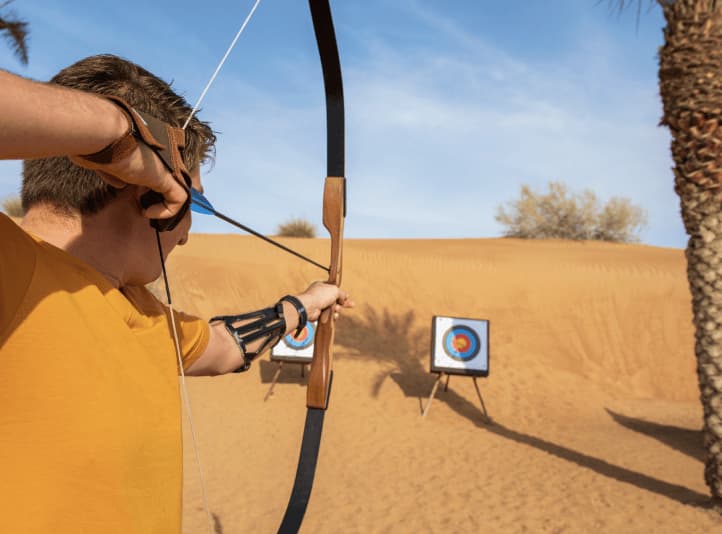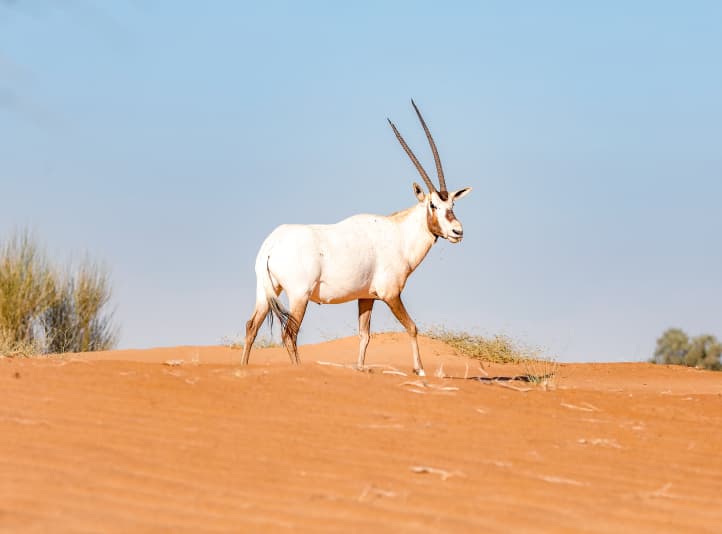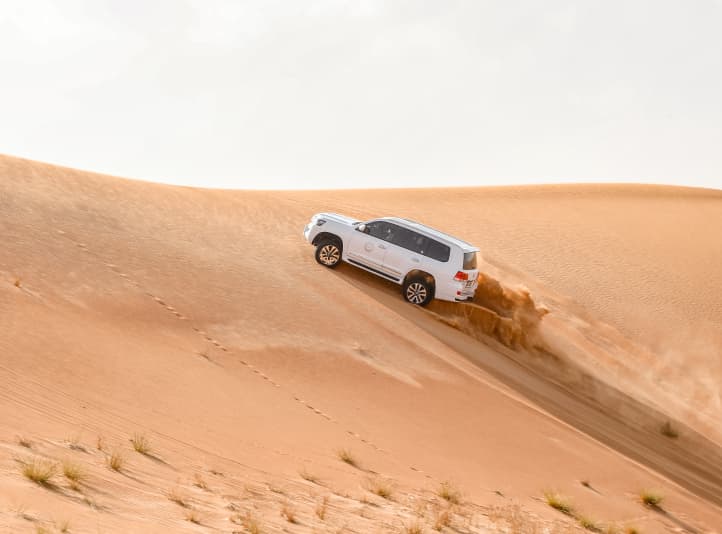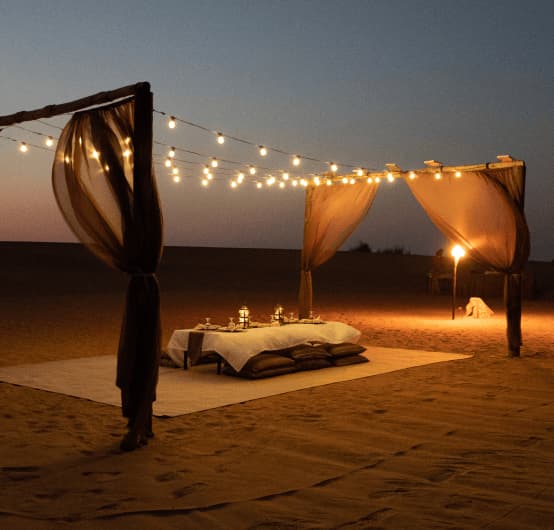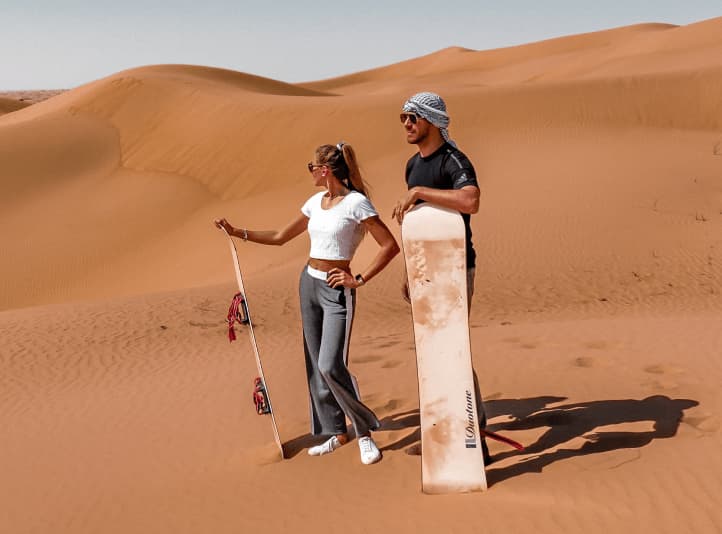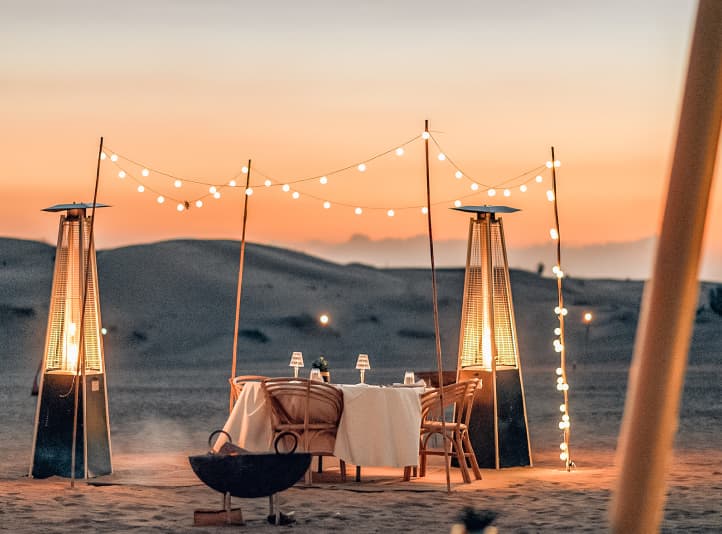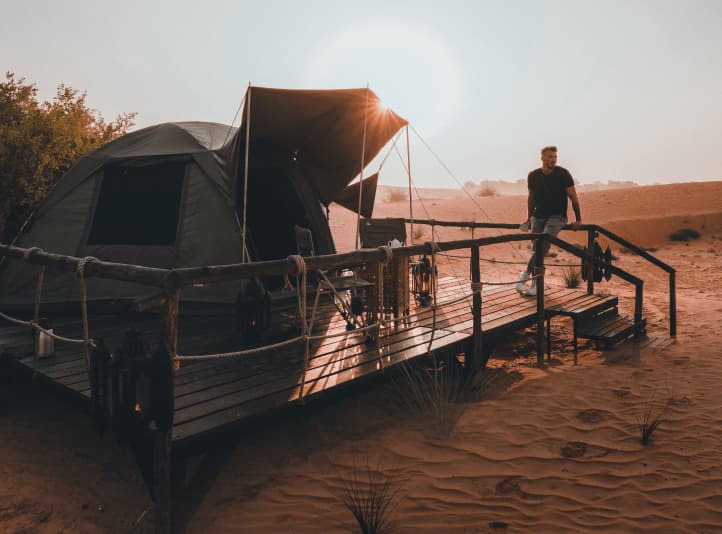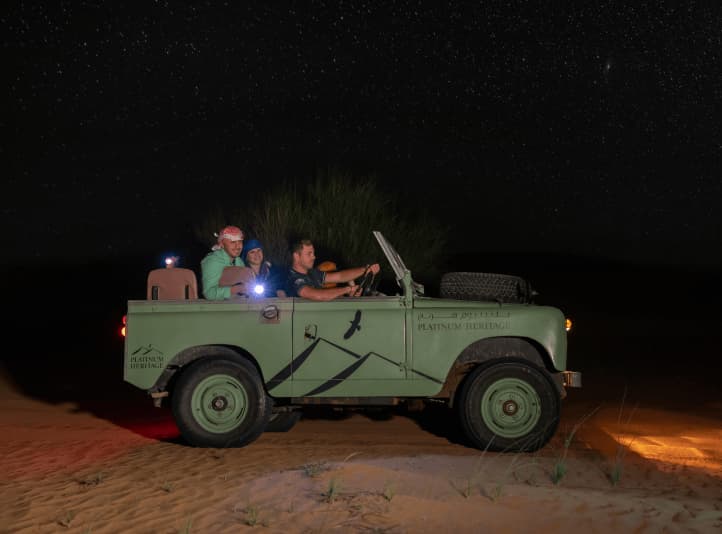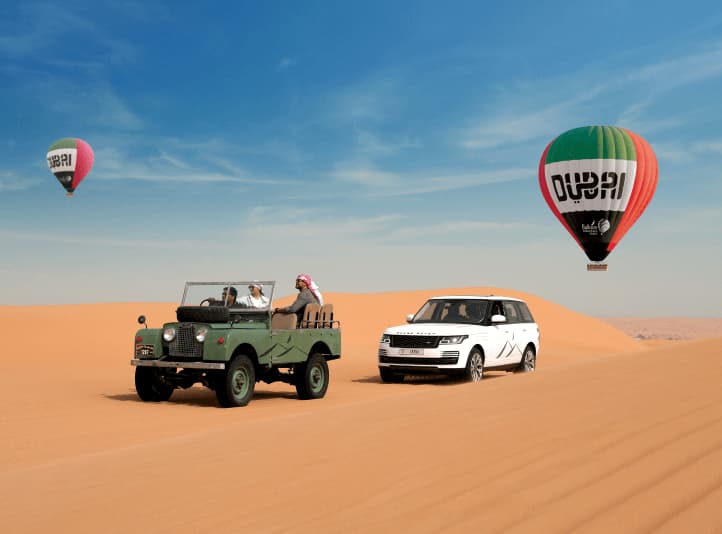 DDCR approved tours
Look out for our seal so you know you're booking an eco-friendly experience at the DDCR. Every approved tour follows strict requirements.
The tour focuses on nature and/or culture
The guide has been certified by the DDCR to provide more information on the fauna, flora, geology and cultural aspects of the reserve
All aspects of the tour considers sustainable tourism, including environmental impact and waste management
While on the tour you can be a 'citizen scientist' by recording wildlife observations and reporting them back to the reserve
About Al Maha Desert Resort & Spa and Biosphere Expeditions Arabia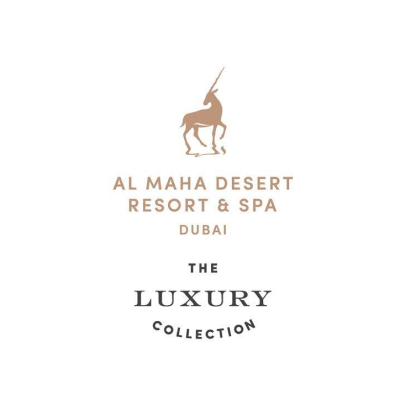 Al Maha, a Luxury Collection Desert Resort & Spa
The world renowned Al Maha Desert Resort & Spa is the only resort that offers visitors the opportunity to stay overnight within the Reserve and experience the magical stillness and beauty of the desert.

Exquisitely designed to resemble a Bedouin encampment, Al Maha epitomises the true spirit of Arabia by offering a peek into the desert way of life. Situated in the centre of the DDCR, the resort hosts 42 luxury suites, a spa and conference facilities. You can also book exciting experiences at the resort, including nature walks, camel treks, desert safaris, horse riding, wildlife drives, archery and falconry displays.
the-luxury-collection.marriott.com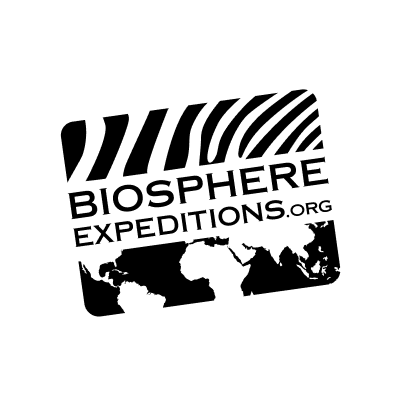 Biosphere Expeditions: Ethical wildlife holidays
Biosphere Expeditions Arabia is desert species conservation project that will take you across the fascinating and iconic sandy desert landscape of the Arabian Peninsula. Working alongside scientists from the Dubai Desert Conservation Reserve, you will be part of a small international team that wil monitor Arabian oryx, Gordon's wildcat, sand fox, mountain and sand gazelles, as well as other flagship species of the desert. From a comfortable oasis field camp, you will venture out in the expedition in four-wheel drive vehicles and on foot to study antelope behaviour and social structures, camera- and live-trap Gordon's wildcat and sand fox, and monitor them by radio and GPS telemetry to ensure their survival in their natural habitat.
biosphere-expeditions.org