ABOUT DDCR
A desert haven for nature, a living heritage for people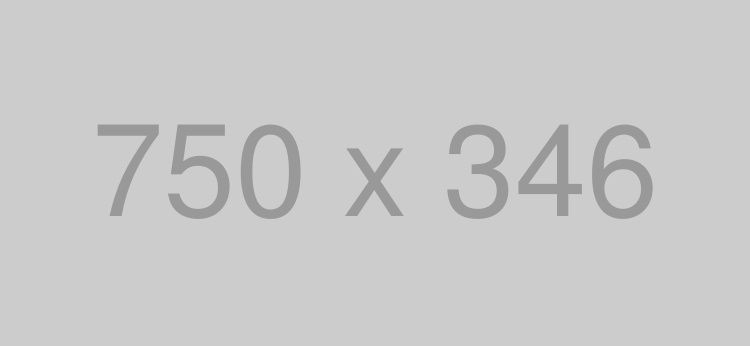 Our objective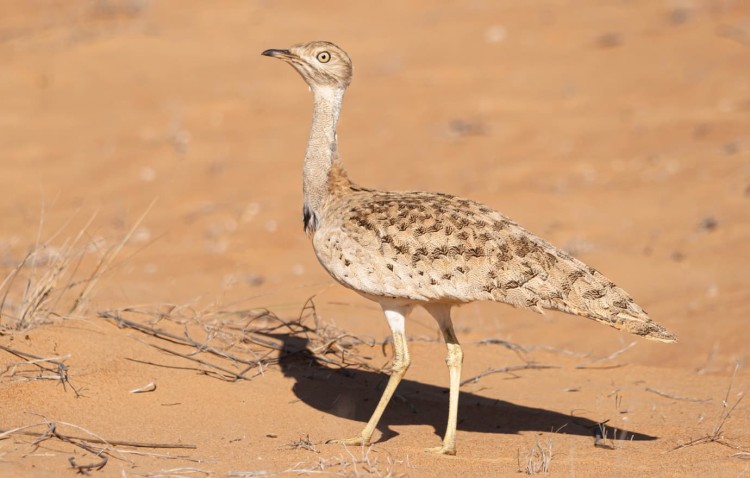 DDCR was created to preserve the original landscapes and protect the indigenous flora and fauna of Dubai's inland desert. Through careful and effective management, we aim to encourage the natural processes that lead to the rewilding of the desert habitat. Today, DDCR provides an authentic desert experience for people to enjoy the beauty of a natural environment and explore the living heritage of Dubai.
THE DUBAI DESERT CONSERVATION BOARD
In 2002, under the chairmanship of HH Sheikh Ahmed bin Saeed Al Maktoum, also the Chairman of Emirates, a management board composed of tourism, conservation specialists and government figures was chosen to oversee the establishment and operation of the DDCR.
After a major environmental audit of the surrounding areas and research on potential threat to endangered species, as wells as the long term quality of Dubai's tourism experience, the Dubai Conservation Reserve was established by special ruler's decree by His Highness Sheikh Maktoum bin Rashid Al Maktoum, Ruler of Dubai and Vice President of the UAE. The conservation team of the Al Maha Desert Resort & Spa, which already managed the 27km2 conservation reserve in the area, then officially took over the operations of the DDCR.

HH Sheikh Ahmed bin Saeed Al Maktoum
Chairman of Emirates and President of the Department of Civil Aviation

Mr. Ali Soori
Executive Vice President
Our goals
We've set the following strategic management goals for a period of five years until 2024.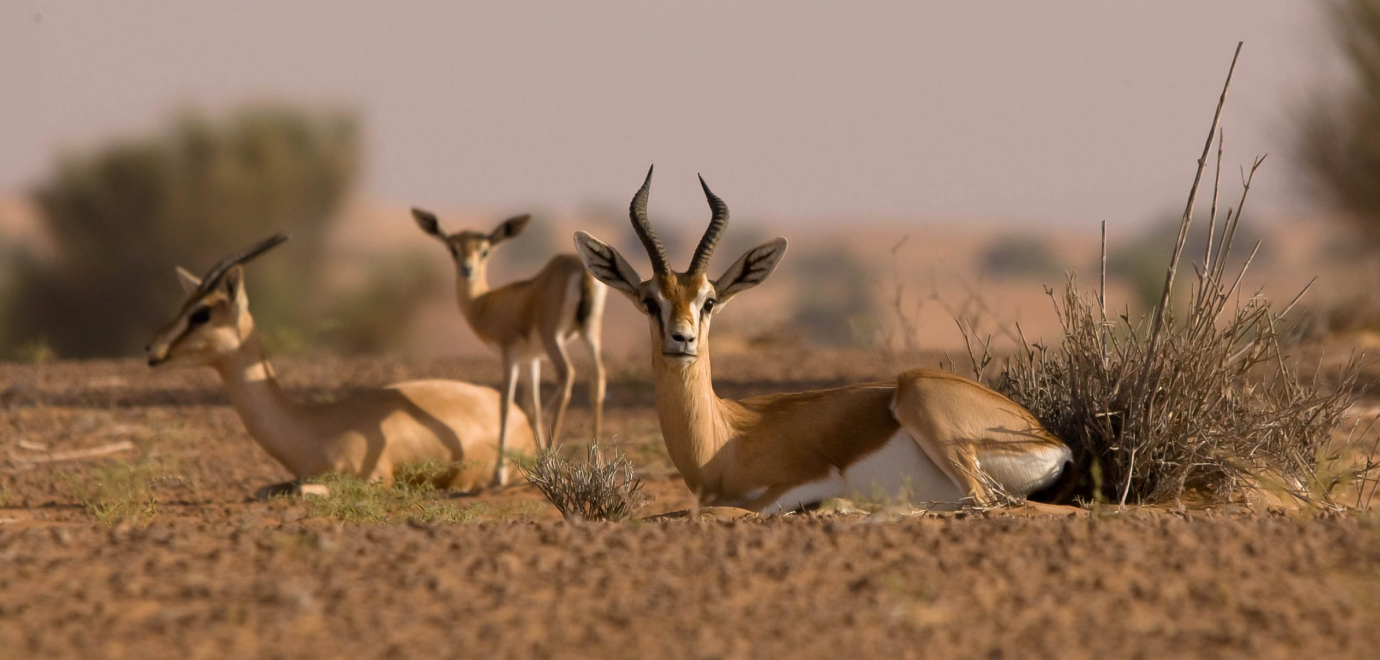 A new rewilding paradigm for regional desert conservation that fosters thriving habitats and a diversity of indigenous species
Achieve and maintain a balance between all species populations, particularly ungulates and the natural regenerative properties of the available vegetation.
Ensure that all management interventions and practices are sustainable and geared towards natural habitat rehabilitation.
Maintain the reserves position as an IUCN Green List protected area with effective management, good governance and planning that optimise conservation outcomes.
Maintain the DDCR's position as a regional leader in biodiversity conservation and building resilience to climate change in arid land ecosystems.
Become the premier destination for authentic nature-based experiences in the UAE.
2020
MOU signed with Loughborough University, UK, to work in conjunction with Zayed University on Drone studies within the DDCR and machine learning on the images collected.
2020
Director of Kew Foundation, UK, Meredith Pierce Hunter visits the DDCR.
2020
Installation of weather and virtual reference station in corporation with Survey Department- Dubai Municipality.
2020
Wildlife Diplomacy Delegation from USA visits DDCR.
2019
DDCR Management plan completed for the next 5 years (2019 -2023)
2019
DDCR implement a paperless Visitor Management System and reporting solution.
2019
Launch the DDCR Approved tours to promote high quality tours with a focus on nature and local culture.
2019
Nara Desert Escapes becomes a concession holder in the DDCR to provide unique desert experience to visitors.
2019
MOU signed with Prague University and MSc. Student starts a camera trap study in the Reserve.
2019
Research Collaborations
Mohammad Bin Rashid University of Medicine and health sciences (college of Medicine) on small mammals in DDCR.
UAE university- (College of food and agriculture-department of veterinary medicine) on Pathogen risk assessments of felines in DDCR.
East Anglia University for MSc project on pitfall traps sizes efficiency surveying arthropods.
Natural History Museum of London studying desert termites.
2018
Camera Traps set during the annual Biosphere Expedition capture only the second record of a Cinereous Vulture in the UAE.
2018
Memorandum of Understanding for co-operation on environmental research is signed with the University of Coimbra – Centre for Functional Ecology (Portugal).
2018
The DDCR welcomes its first Intern from the Paris-Sorbonne University Abu Dhabi.
2018
The Director General of the IUCN, Inger Anderson, visits the DDCR.
2017
A rare UAE sighting of six Short-eared Owls in the DDCR.
2017
Memorandum of Understanding for co-operation on environmental research are signed with Paris-Sorbonne University Abu Dhabi and Malaga University
2016
New wasp species, Palarus inexspectatus, is discovered in the DDCR by visiting entomologist, Dr. Sarah Gess from Albany Museum, Grahamstown, South Africa
2016
Major rainfall event (85.2mm)
2015
A partnership with Frying Pan Adventures to provide a photographic and food trail through the DDCR.
2015
A purpose built DDCR operations office and workshop are built
2014
A young Sand Fox is caught as part of Biosphere Expedition, proofing that this elusive species is breeding in the DDCR.
2012
Largest Vulture Sighting ever in the UAE, 47 Lappet-faced Vultures; 2 Griffon Vultures and a UAE first ever sighting in the wild of a Cinereous Vulture
2012
Sheik Mohammed bin Rashid al Maktoum implements a new graded sand road network in the DDCR as well as the planting of 25 000 indigenous trees.
2012
Partnership with Platinum Heritage Luxury Tours & Safaris to provide heritage safaris in open top vintage Land Rovers.
2012
As a part of our vegetation monitoring two enclosures are built to exclude ungulates and thereby study the effect of grazing on the natural desert flora.
2012
During a baseline Rodent survey, Egyptian Spiny Mouse are capture on Jebel Nazwa, this is a new species for the DDCR.
2011
Partnership with Biosphere Expeditions to implement volunteer based conservation program.
2011
Removal of the fence surrounding the original Al Maha Reserve (27km²)
2011
Partnership with Royal Shaheen Events to provide falconry demonstrations and interactive experiences for tour operators and visitor to the DDCR.
2010
Rare sighting of a Golden Eagle in the UAE, present in the DDCR for a week.
2010
First sighting Keyhole Glider dragonfly in the UAE
2010
Houbara Re-introduction program is started in the DDCR. Initial release of 29 in March and 170 in December.
2009
Major rainfall event (196mm)
2009
Sheik Mohammed bin Rashid al Maktoum implements the construction of two lakes within the DDCR
2009
Comprehensive vegetation survey is carried out as part of the DDCR Biodiversity monitoring program.
2008
All domestic livestock are removed from the DDCR
2007
Ground fauna baseline study Phase (2)
2007
Arabian Oryx are fitted with GPS collars to monitor their movement and utilization of the natural habitat.
2006
Three weather stations are installed to record weather data across the DDCR
2006
Ground fauna baseline study Phase (1)
2005
Seven Camera traps were deployed to gain baseline data on nocturnal and cryptic species within the DDCR
2005
Thematic Geographical Information System (GIS) program started whereby all data collected would be geo-referenced and added to our database.
2004
A comprehensive Vegetation Baseline Survey is carried out across the DDCR
2004
Translocation 41 Arabian Oryx from Al Maha into the north of the DDCR
2003
The Dubai Desert Conservation Reserve (DDCR), an area of 225 square kilometres, 4.7% of Dubai's total land area, was created to protect the last remaining pristine desert landscape of this forward thinking emirate.
2002
Resort managers began a major environmental audit of the surrounding areas. Researchers were tasked with exploring current and potential threats to endangered species and disappearing desert habitats, as well as the long-term quality of Dubai's desert tourism experience.
2002
The Al Maha management submitted proposals to the government on the formation of a formal national park.
2002
The proposal was accepted and the Dubai Conservation Board was established.
2002
The Board established a detailed constitution and all the necessary regulatory measures were in place for the physical creation of the Reserve. Emirates airline entered into a five year sponsorship deal worth over US$ 14 million. Additional funds of US$7 million were set aside by the Dubai Government to create the initial infrastructure and facilitate the start-up work.
1999
The Al Maha Desert Resort & Spa was established with a 27km² conservation reserve, for the protection of desert fauna and flora.
1999
70 Arabian oryx are re-introduced 6000 indigenous trees and shrubs are planted.
FLORA AND FAUNA
The importance of species diversity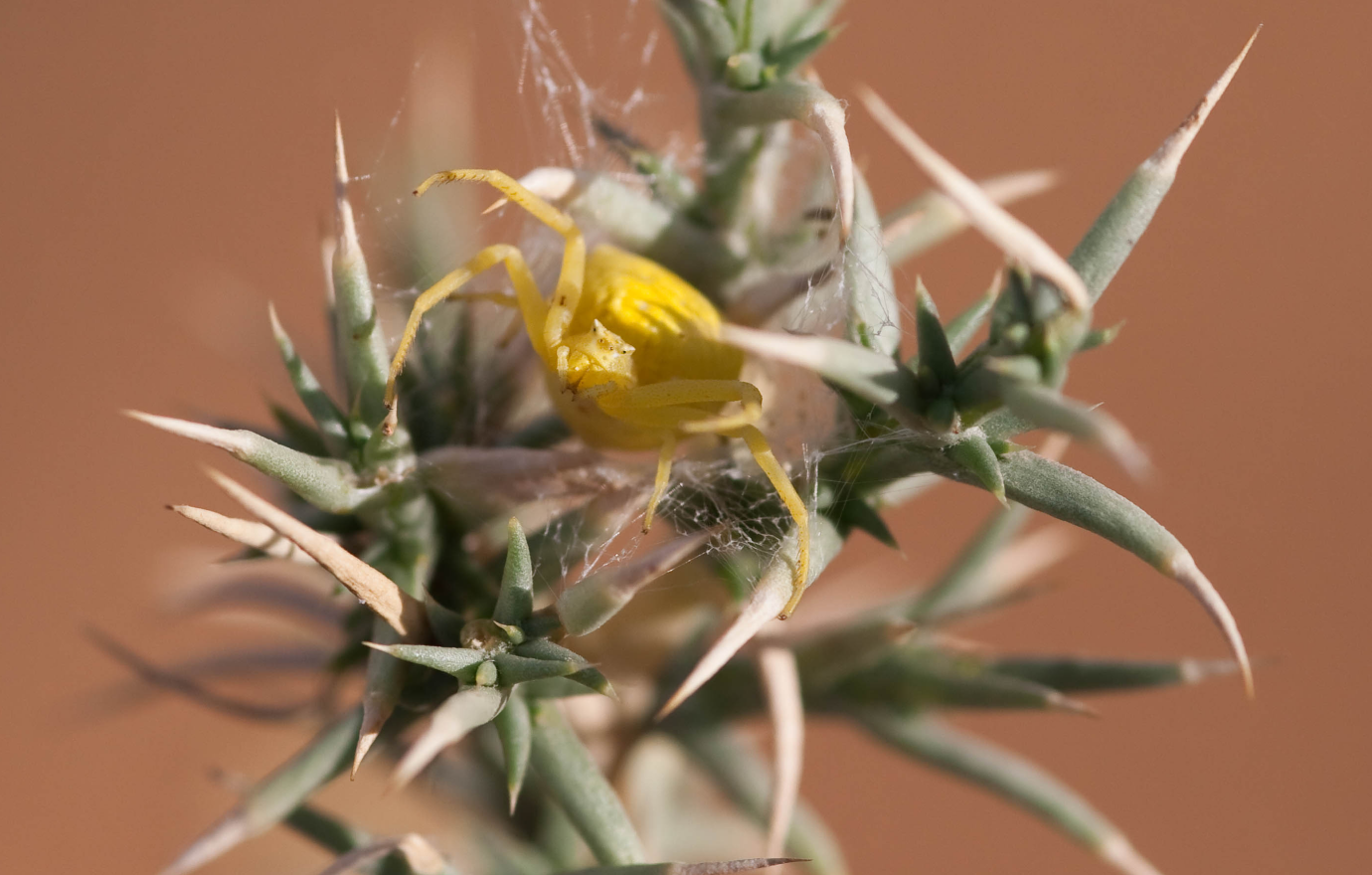 Maintaining a balanced ecosystem is critical to our goal of creating a sustainable natural desert habitat.
Starting with 70 Arabian oryx in 1999, there are 400 oryx currently on the reserve, the largest free-roaming herd of its kind in the UAE. In addition, there are approximately 300 Arabian Gazelles and 100 Sand Gazelles.
Along with the reintroduction of oryx, we planted 6,000 indigenous trees and shrubs. Acacia trees and Calligonum shrubs have since become a welcome, naturally occuring addition to the original seeding project.
In 2003, there were 60 recognised birds in the DDCR. With the improvement of the environment, we now record 126 species. Other species that occur naturally include the Gordon's Wildcat, Arabian Hare, Ethiopian Hedgehog and the Arabian Red Fox. There are also a number of reptiles as well as both resident and migrating bird species.
Currently, 74 plants, 18 mammals, 26 reptiles, 140 bird species and 300 arthropods call DDCR their home.
Preserving our desert habitat with you
With the support of our approved tour operators and the public, we've put measures in place to help maintain the DDCR.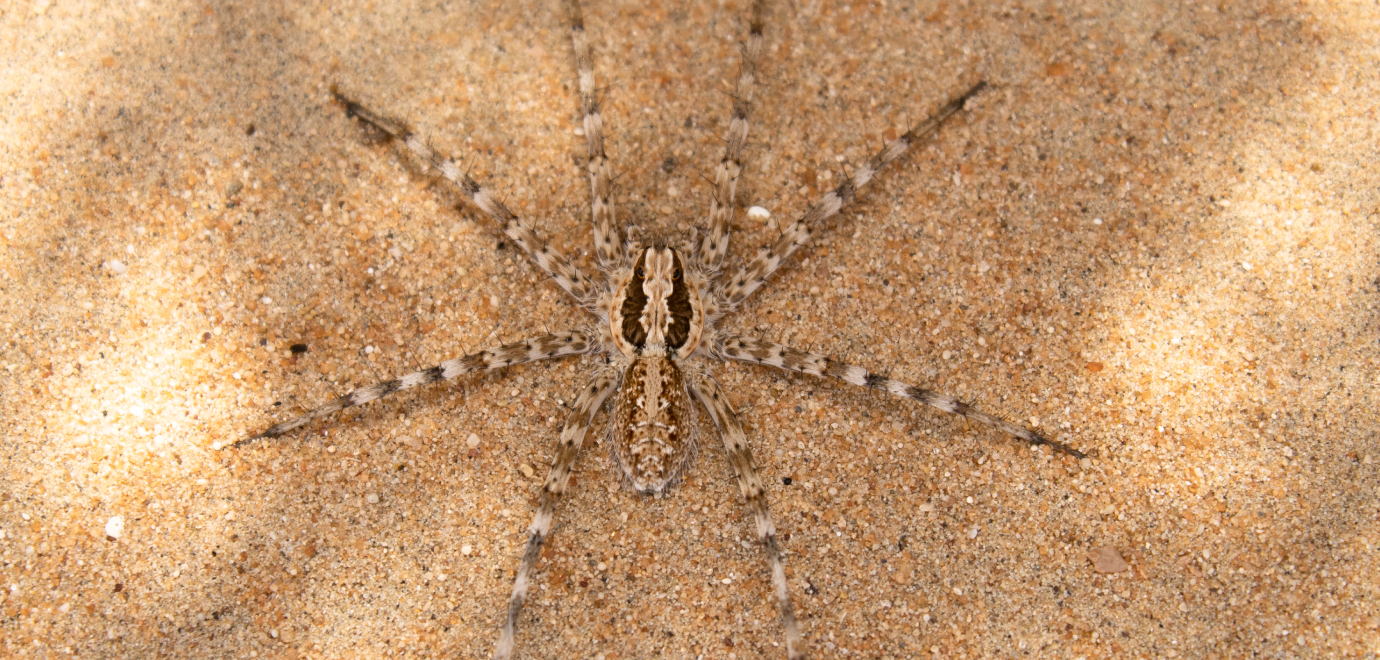 Using solar power to pump water from water holes
Recycling waste at all the tour operators' camps
Providing limited access to designated areas on the reserve to selected tour operators for minimal impact
Training tour guides in best practice methods for conducting desert excursions and increasing their knowledge of wildlife and conservation practices
Placing strict limits on all activities that have an environmental impact
Careful zoning within the reserve to limit vistor trafic and unnecessary interference on the more vulnerable habitats and particularly sensitive locations
DDCR

No effort has been spared to protect the fragile desert ecosystem. The Reserve represents a permanently protected area ensuring the future of the region's desert habitats and bio-diversity managed according to sound scientific ecological principles, aimed at protecting natural resources and maintaining original desert landscapes.

Zones

In line with international conservation practices, the Reserve is segregated into four zones, each with a prescribed utilisation plan, from a complete exclusion zone which can be visited only on foot by researchers, to a limited vehicle access zone for safari groups, excursions and dune camps.

Wilderness Zone

No human intervention is allowed in this area, except entry for research and observation purposes. This prevents unnecessary interference to breeding sites and locations which support plant regrowth. The wildlife is free to move around this entire Reserve Zone area.

Rehabilitation Zone

Human intervention is limited to infrastructure which supports wildlife and habitat programmes, such as watering points, enhanced and re-habilitated habitats. This Zone is used for 'seeding' indigenous plant populations.

Ecotourism Activities Zone

Areas in this zone are set aside for low environmental impact activities, such as nature walks and camel and horse rides.

Development & Recreation Zone

This Zone is comprised of areas set aside for recreational desert excursions as well as tourism and other developments. Only approved Dubai-based safari operators with qualified and registered guides are permitted to conduct four-wheel dune driving excursions and organise small dune dinner camps in these areas. Four-wheel excursions are restricted to pre-planned routes.